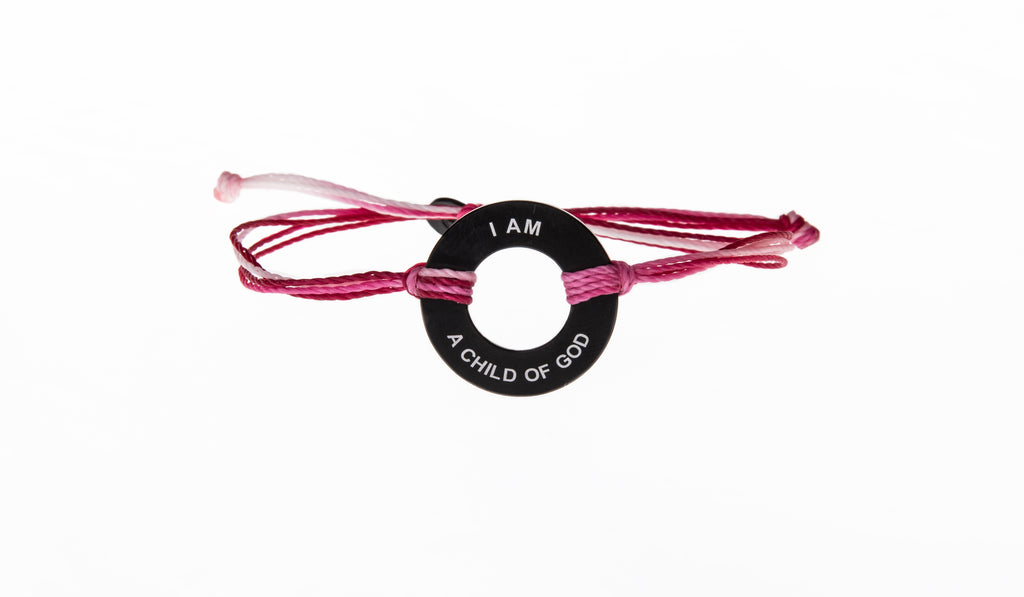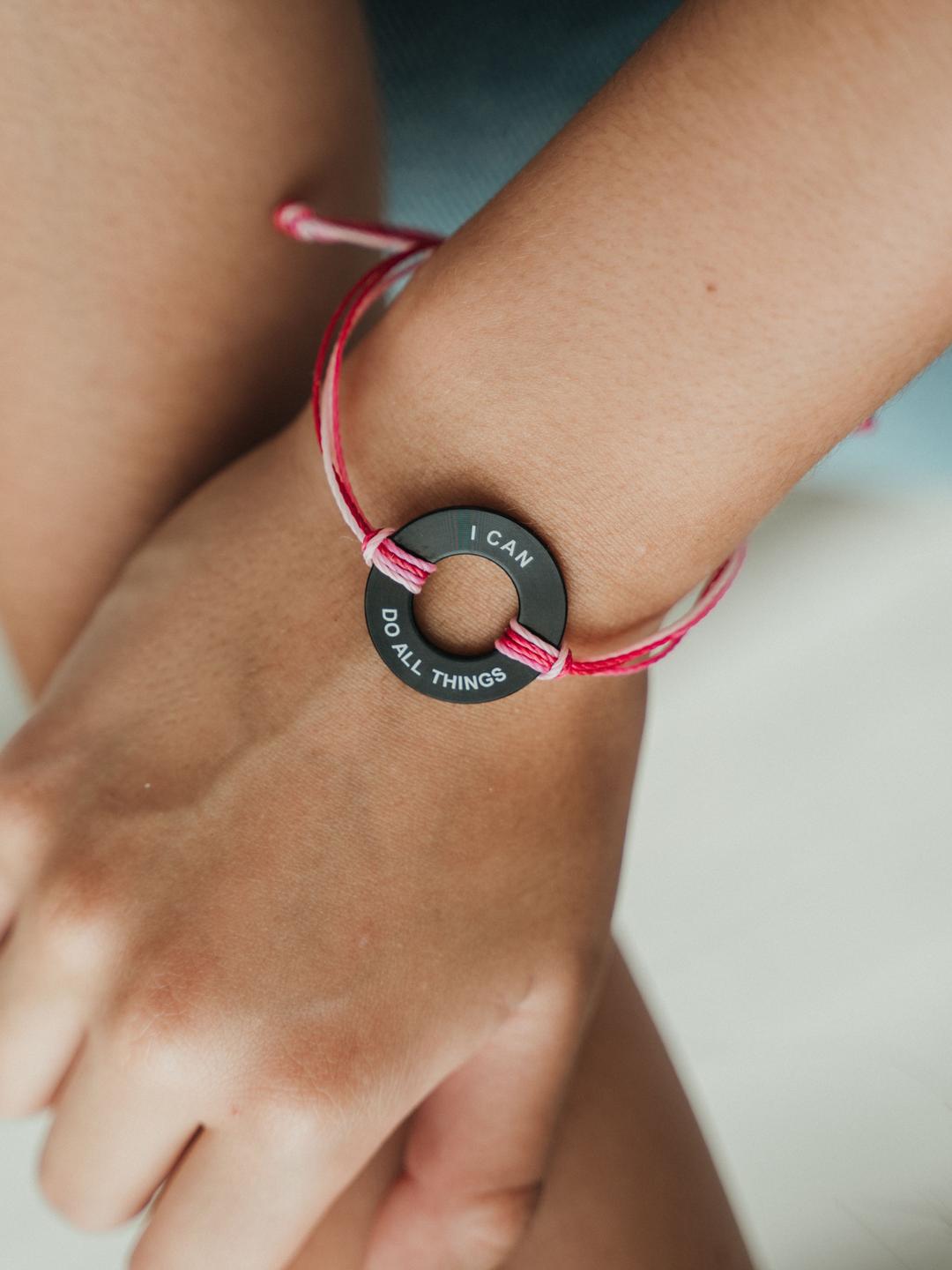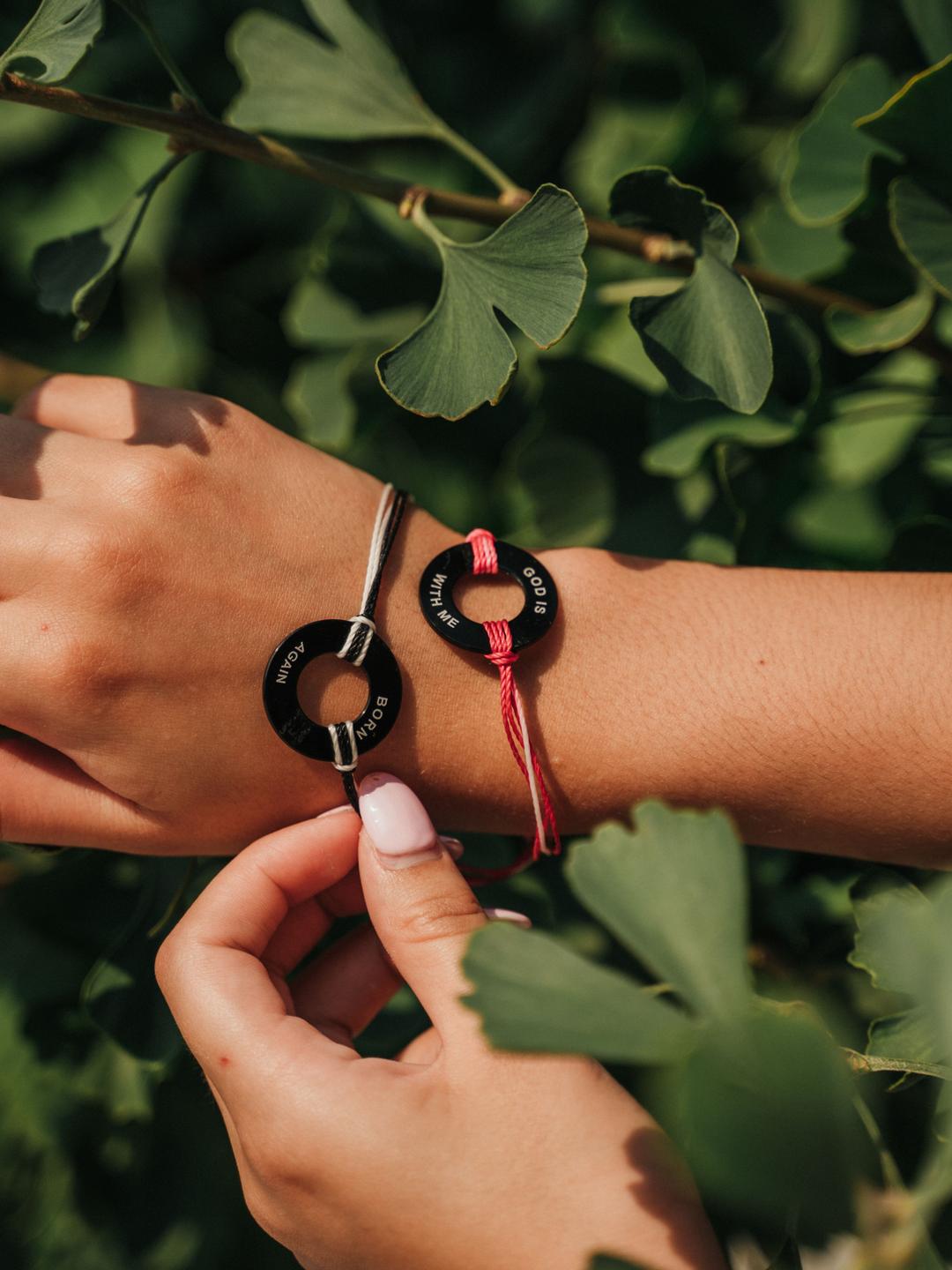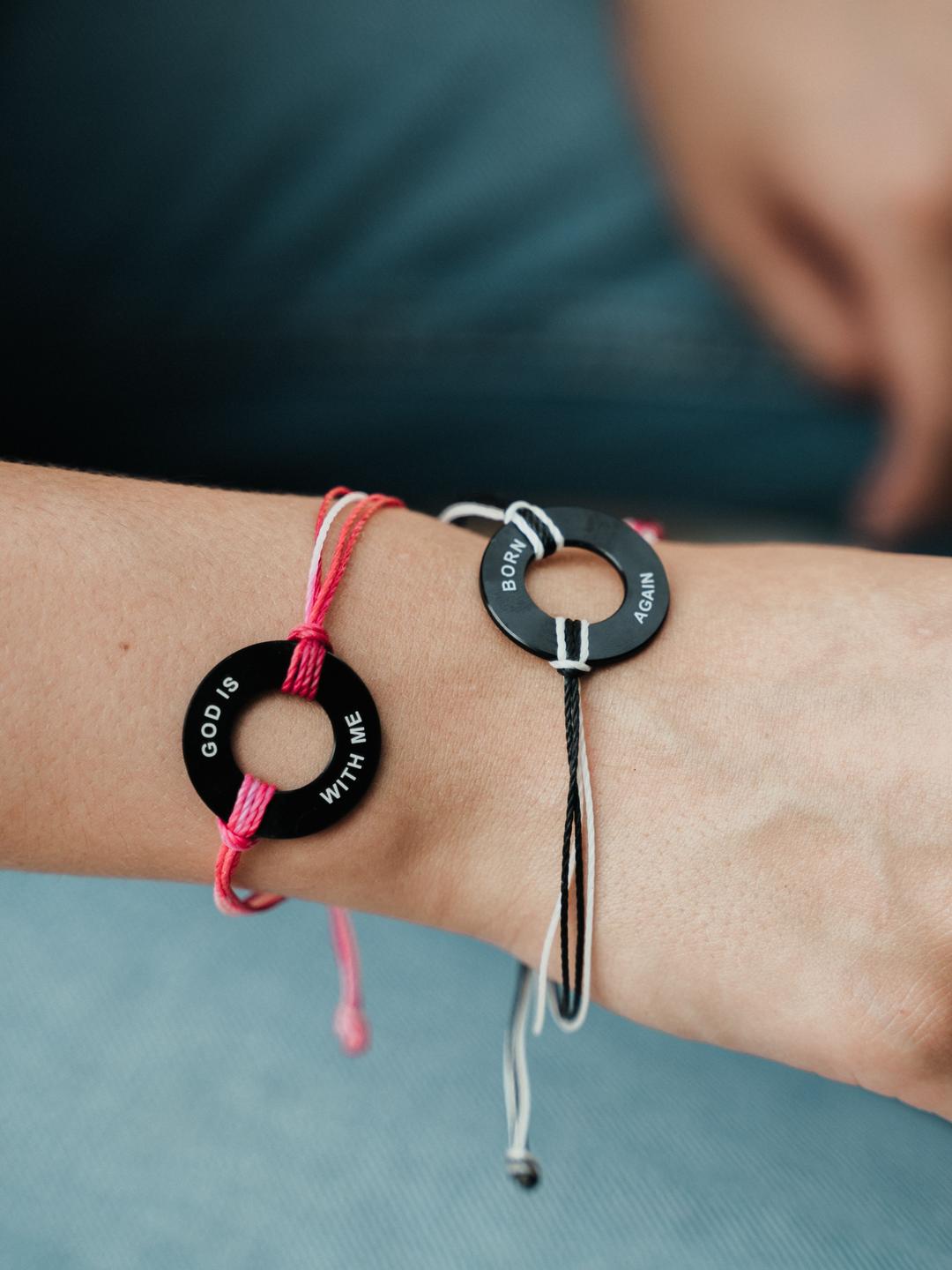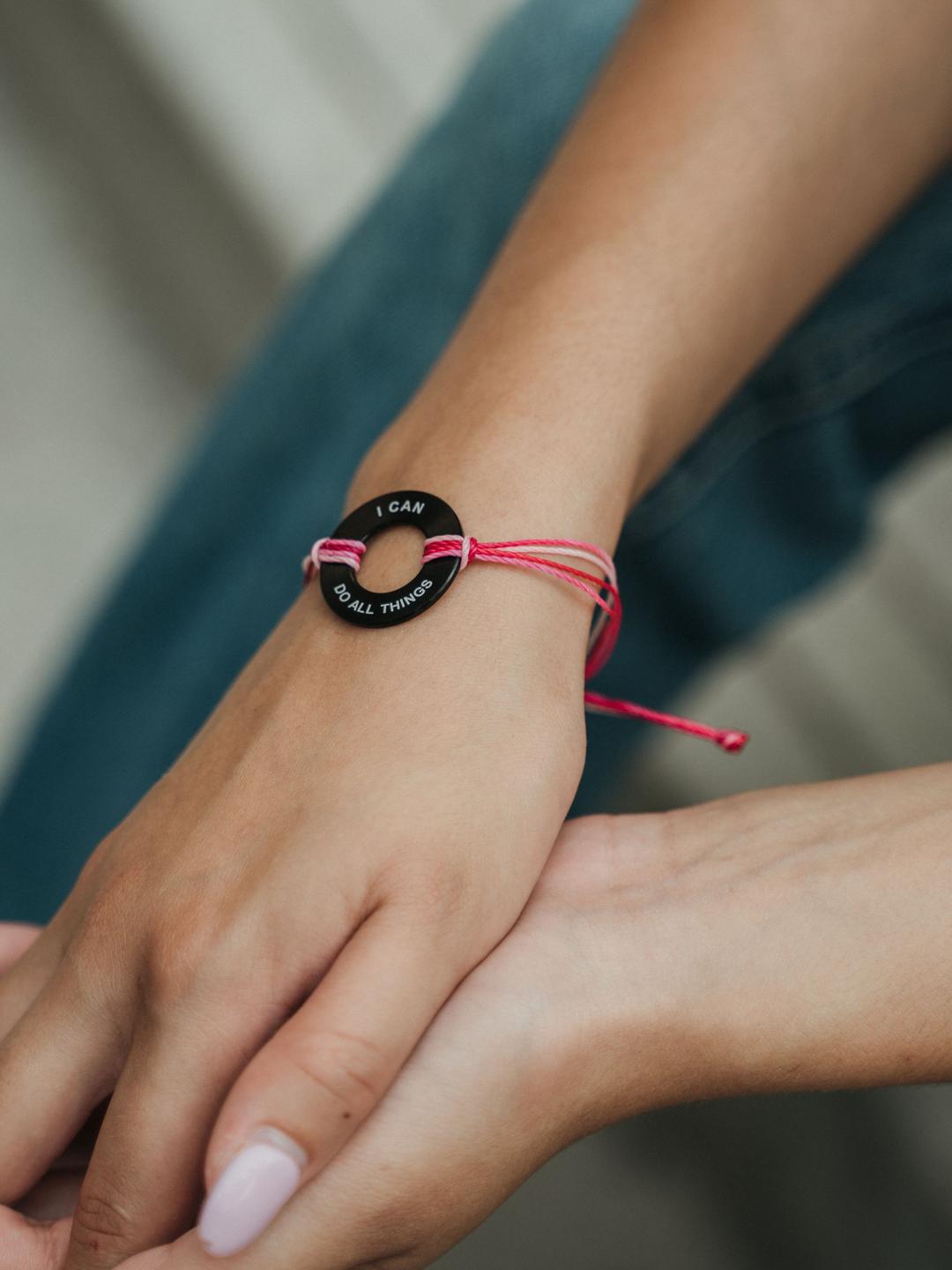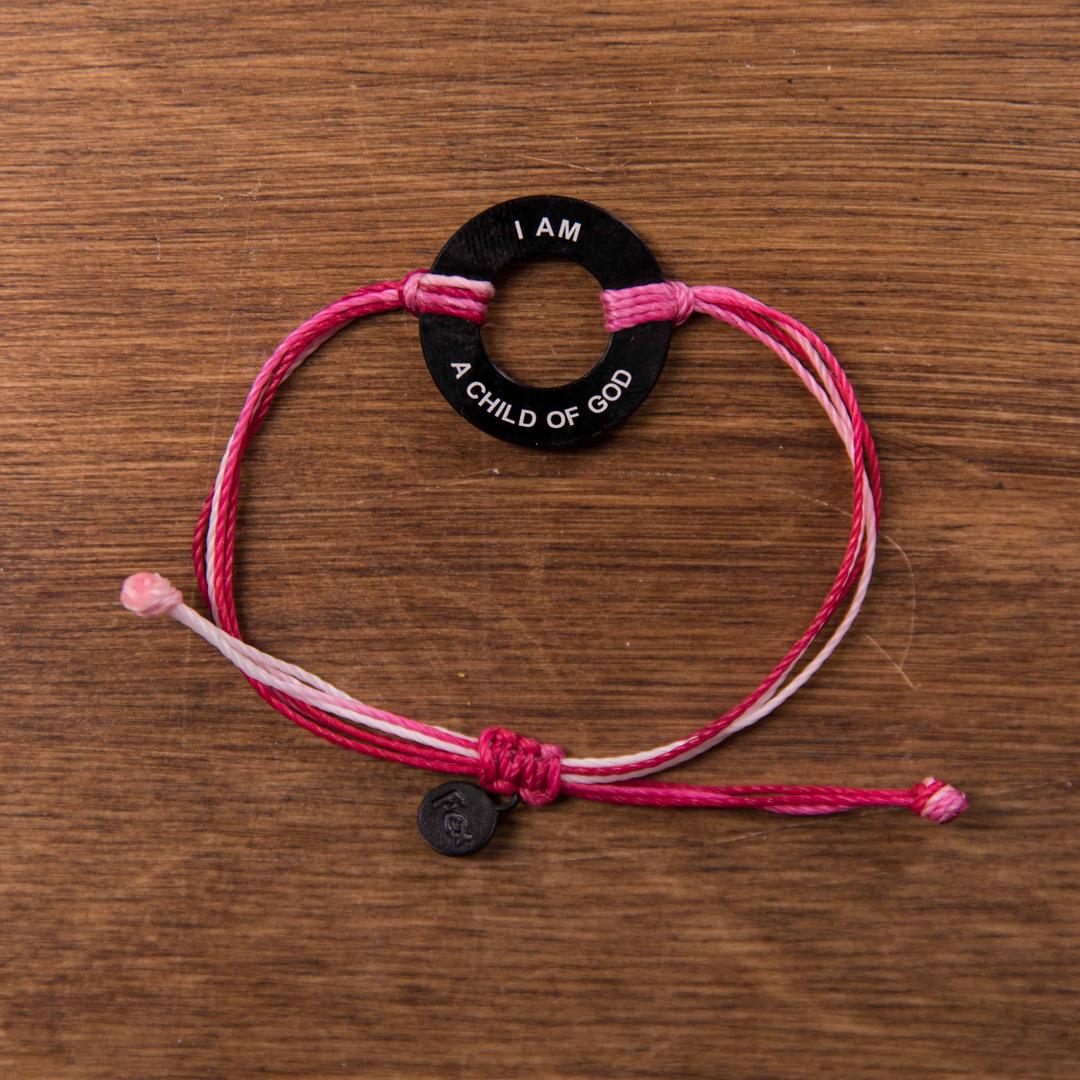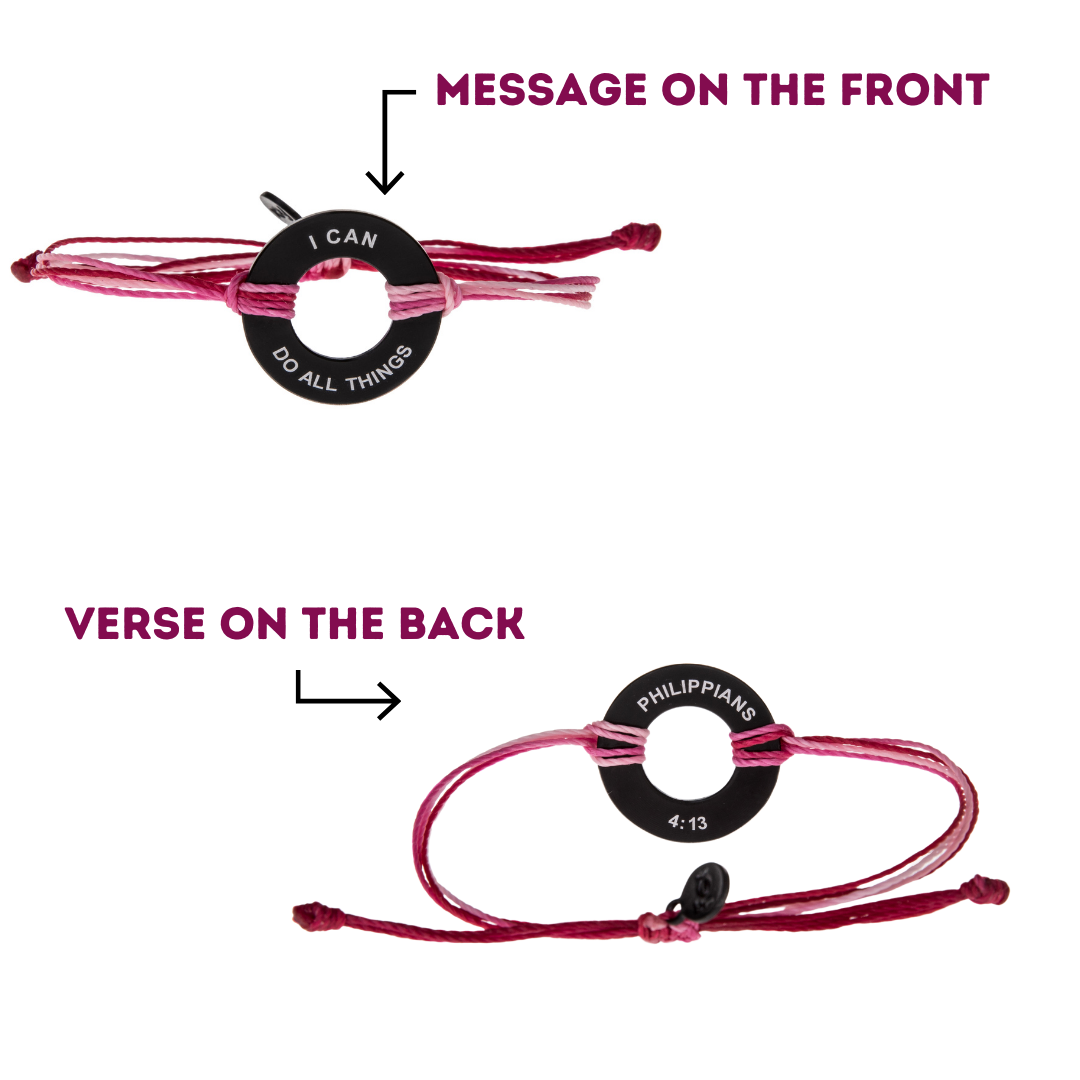 LIMITED EDITION RASPBERRY PINK
WEAR A DAILY REMINDER OF GOD'S PROMISES
29.99 & FREE USA Delivery on orders over $45
100% Money Back Guarantee
4.9 ⭐️⭐️⭐️⭐️⭐️
See trusted customer reviews
✝️ Great way to showcase your faith

✝️ Helps you grow stronger in faith

✝️ Reminder to keep Jesus first

✝️ Fully Adjustable

✝️ Water Resistant

✝️ Handmade

✝️ Perfect for men and women

Encircle Faithlets are fully adjustable and will fit most wrist sizes. Simply pull on the strings to change the size.





To clean, wipe with a soft cloth. Avoid frequent contact with strong chemicals, such as detergents, bleach, perfume, etc… Store in jewelry box or soft cloth. As the faithlets are made from tarnish and corrosion resistant stainless steel they can be worn in the shower without any problems.

Customizable: Choose your favorite color and message
The bracelet is made out of wax-coated polyester cord and a metal token, where your message and verse are engraved.
Adjustable: The Faithlet is made to be adjusted and can be easily adjusted into the perfect size with a little pull on the cord.
Water resistant: Dive in! Your cuff will hold up. Pools and lakes are safe. For maximum longevity we suggest removing bracelet before swimming in the ocean.

1 Simple Change

In Your Thinking Can Mean The End To Worry and Fear, And Control of Your Spiritual Future

Experience the Power of wearing God's Word
Why Wear Faithlets?
(Don't underestimate the
POWER

of wearing God's Word)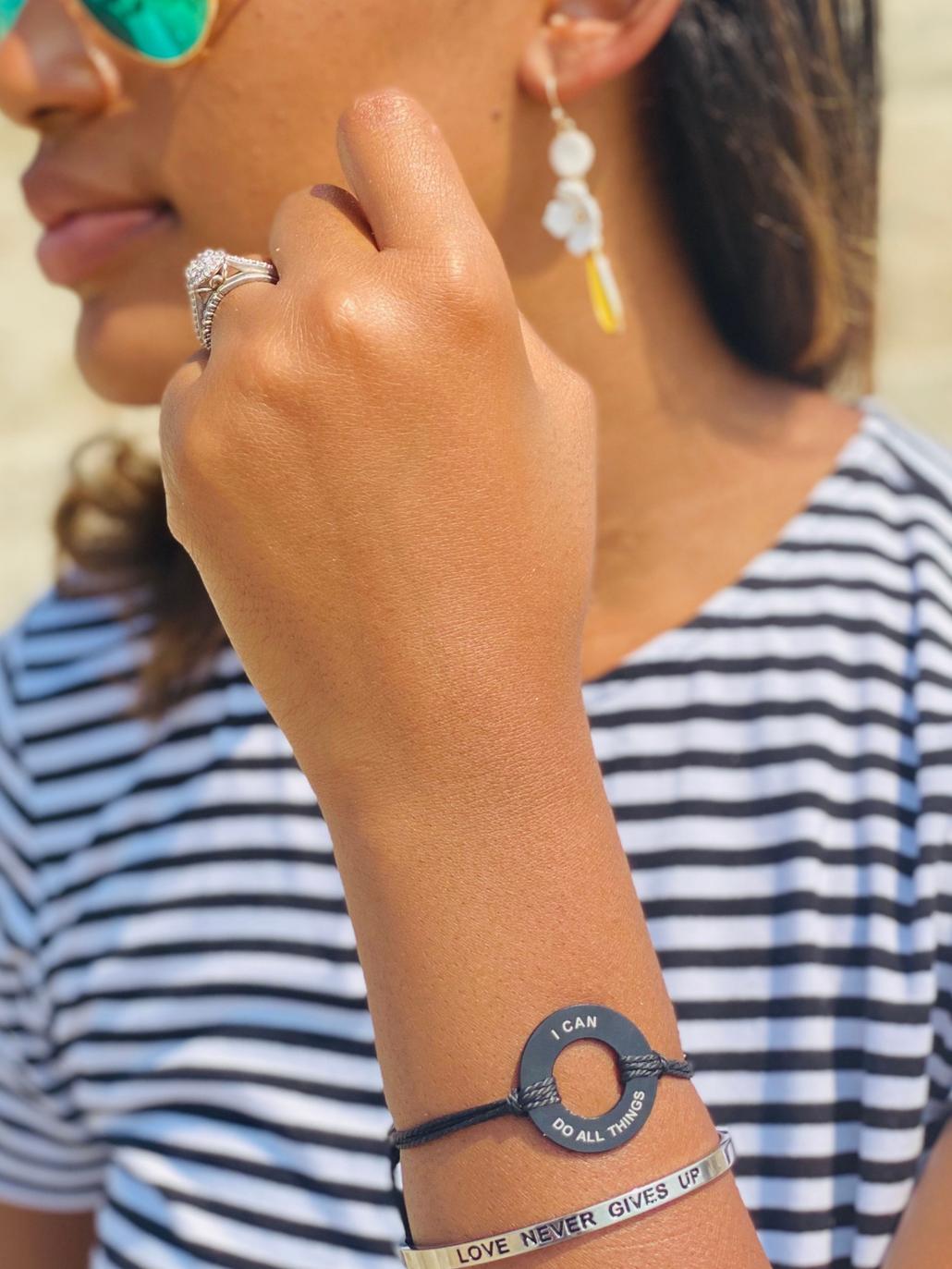 Never Forget Who You Are!
When you remember who you are in CHRIST — You are bulletproof.  You ARE a child of God.  God is ALWAYS with you.  And YOU can do all things through Christ!  Never forget that!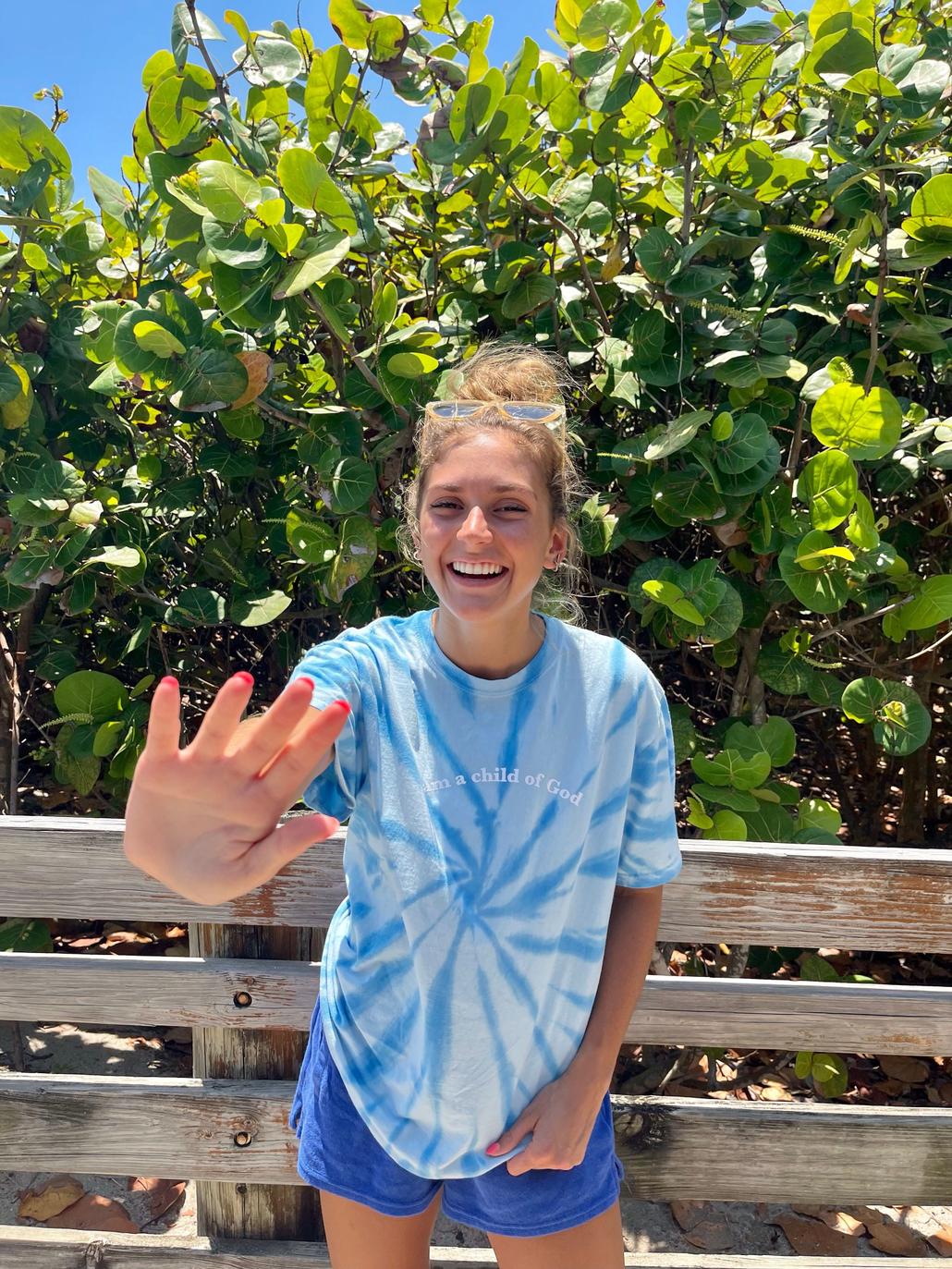 Share Your Faith With Others
Is there anything harder than sharing our Faith?  Wearing God's Word is an easy way we can show our friends, family, and neighbours that Jesus Christ is alive today!
WHAT BELIEVERS ARE SAYING
See why Christians love wearing our FAITHLETS.
I AM A CHILD OF GOD
"So simple and meaningful! An awesome way to tie scripture to your wrist"
⭐️⭐️⭐️⭐️⭐️
GOD IS WITH ME
"I love my bracelet and wear it everyday! I've received so many compliments. When I'm having a bad day I just look down and I'm reminded God Is With Me 💜"
⭐️⭐️⭐️⭐️⭐️