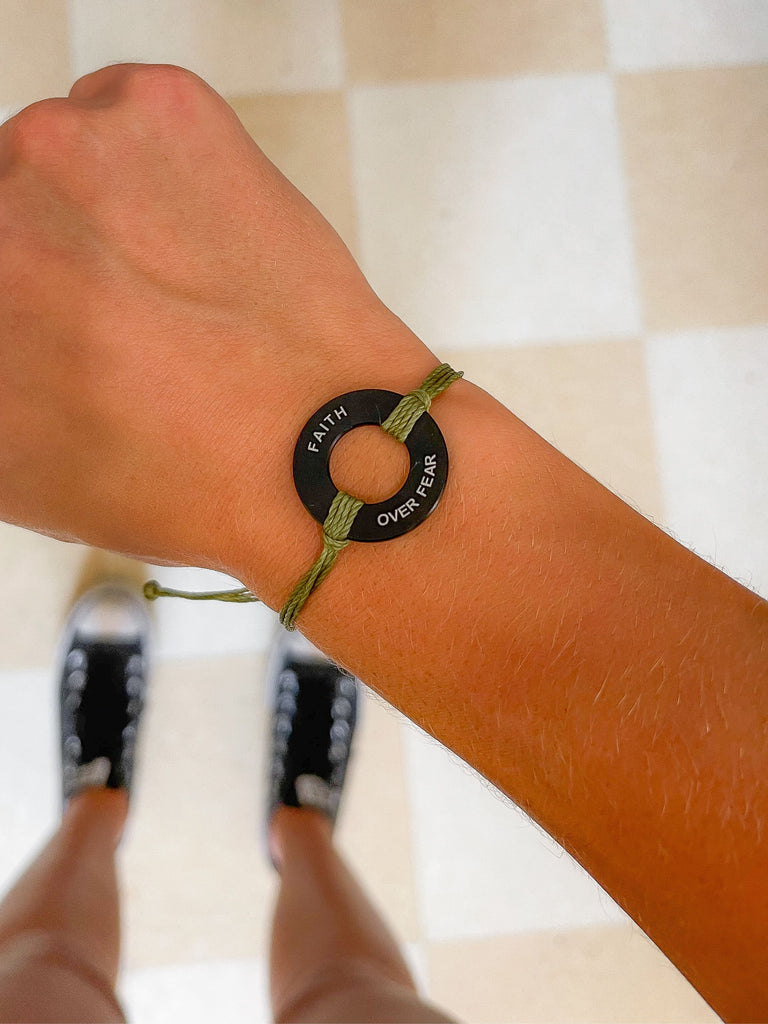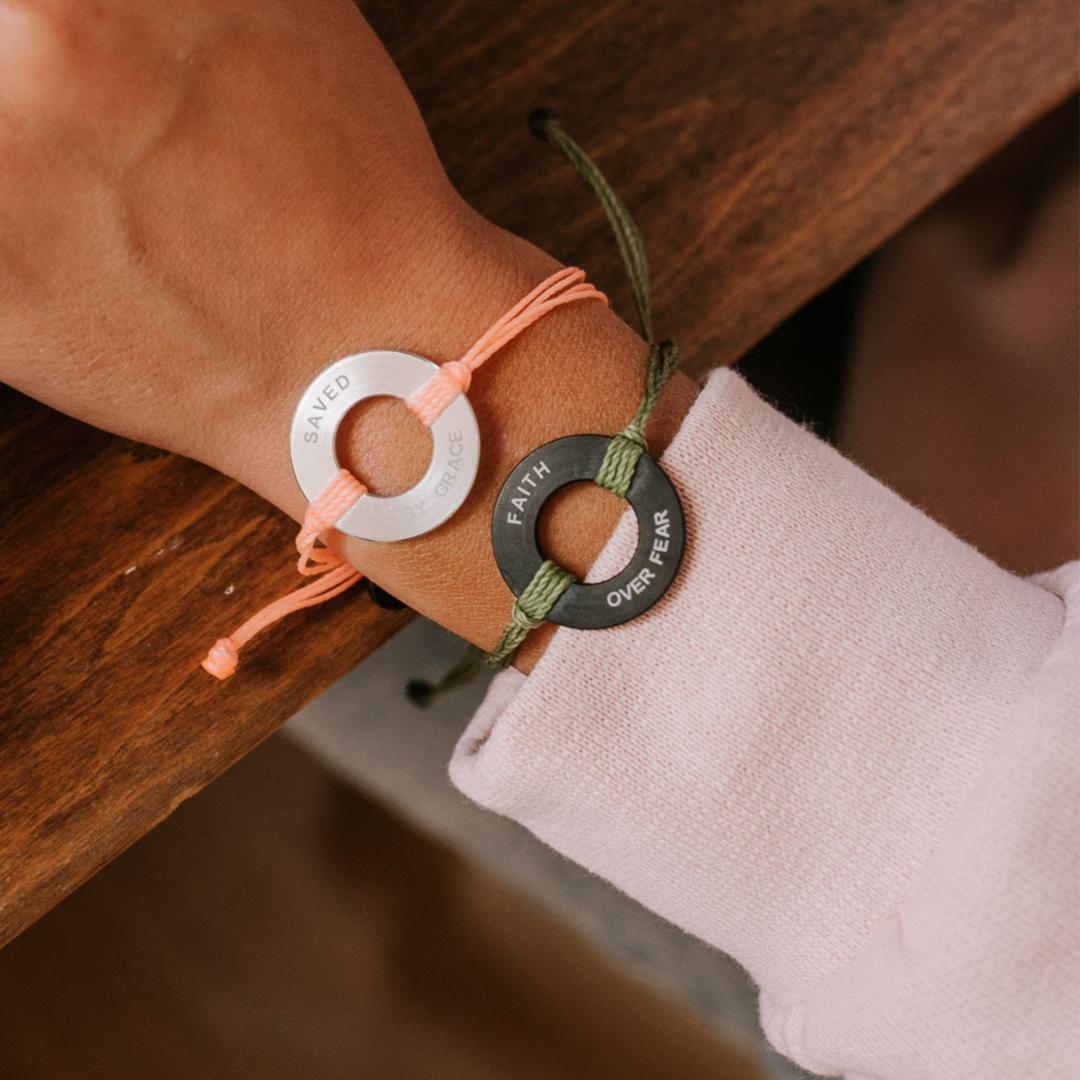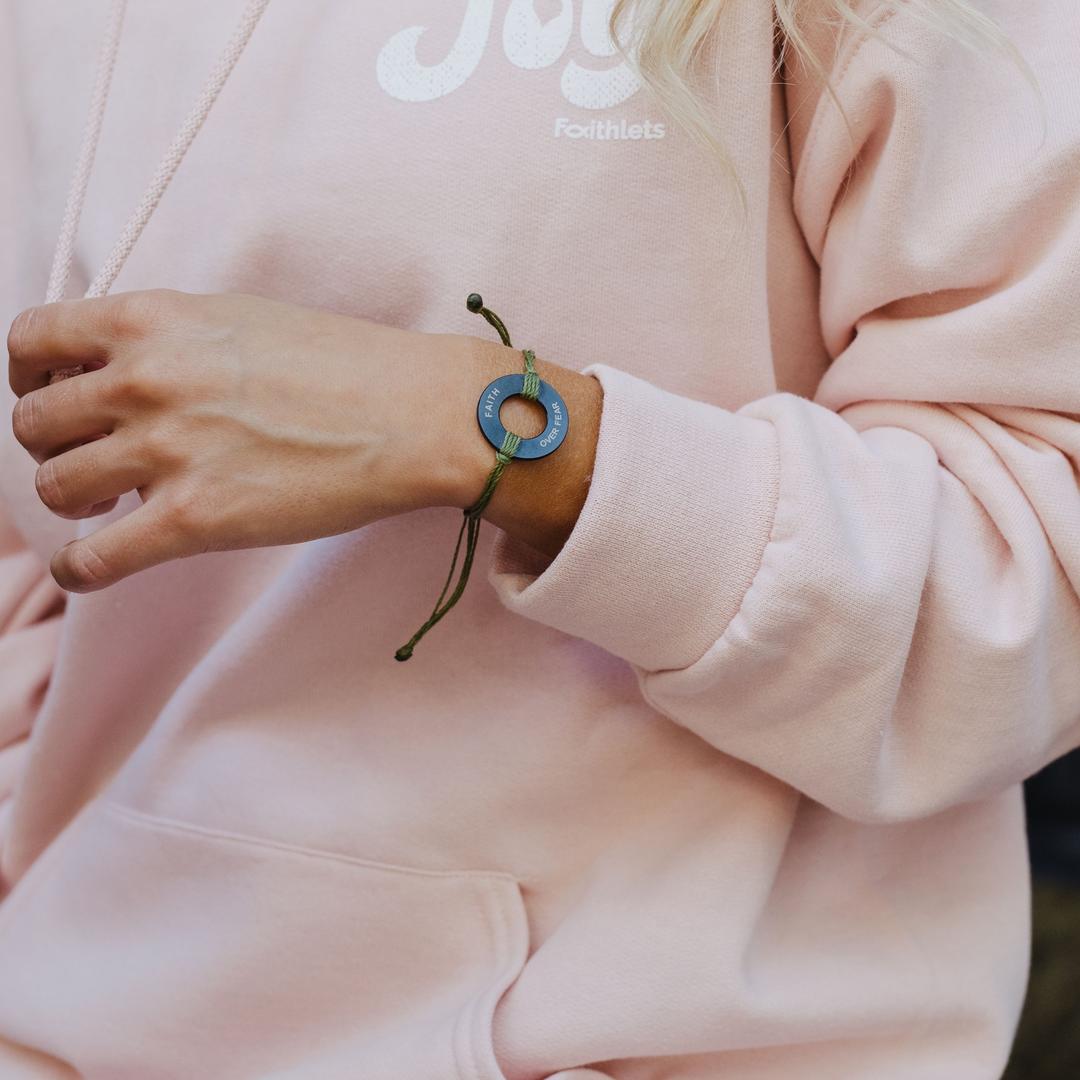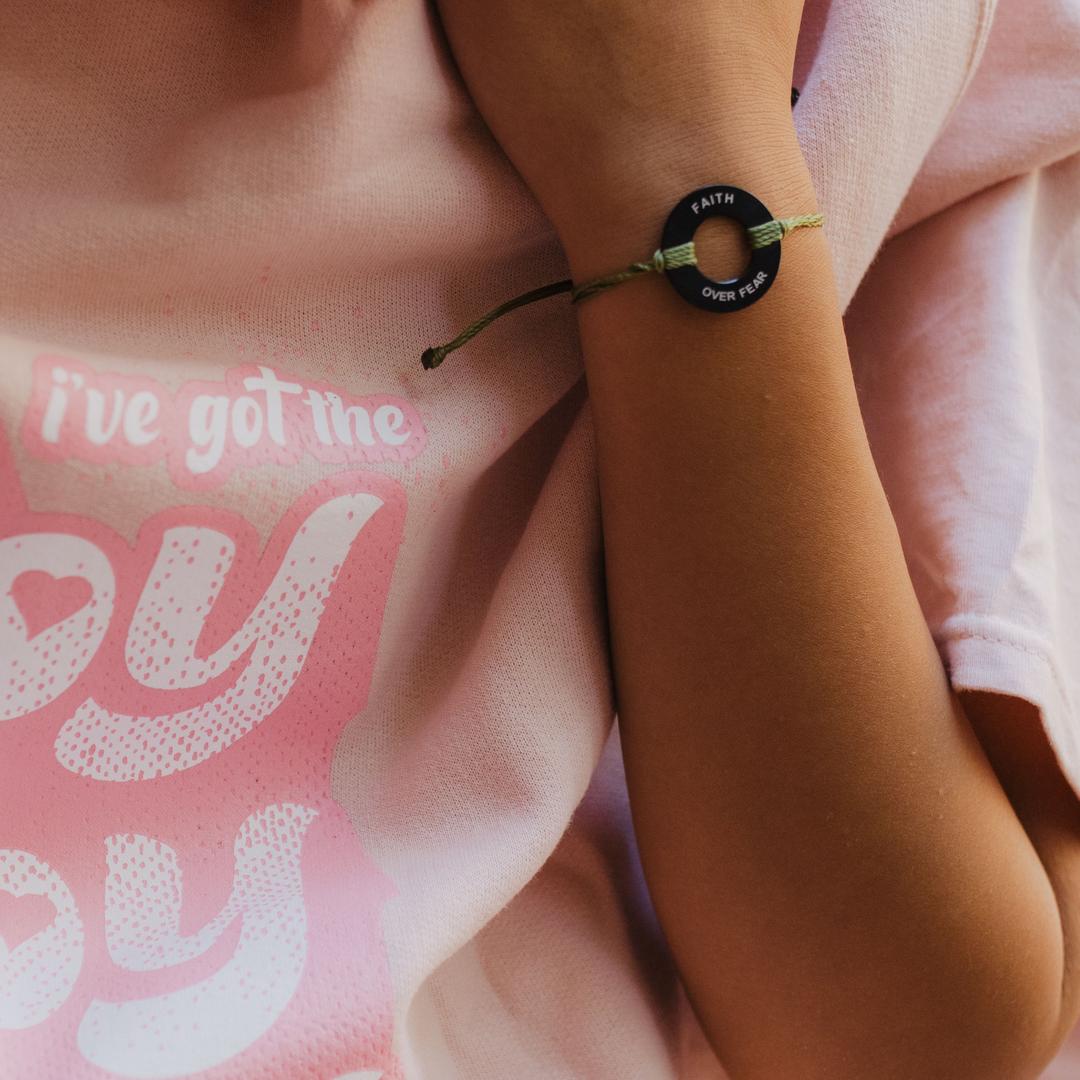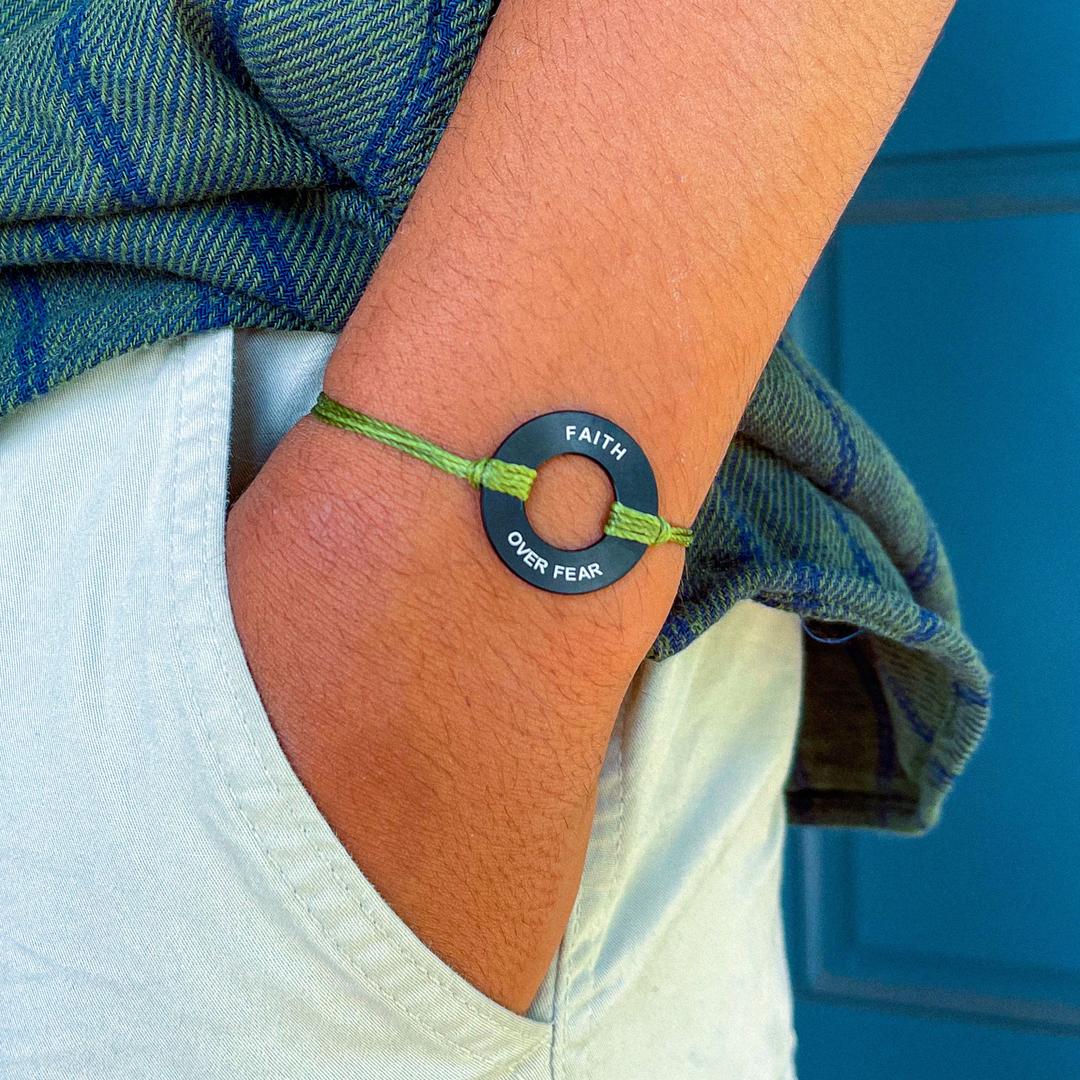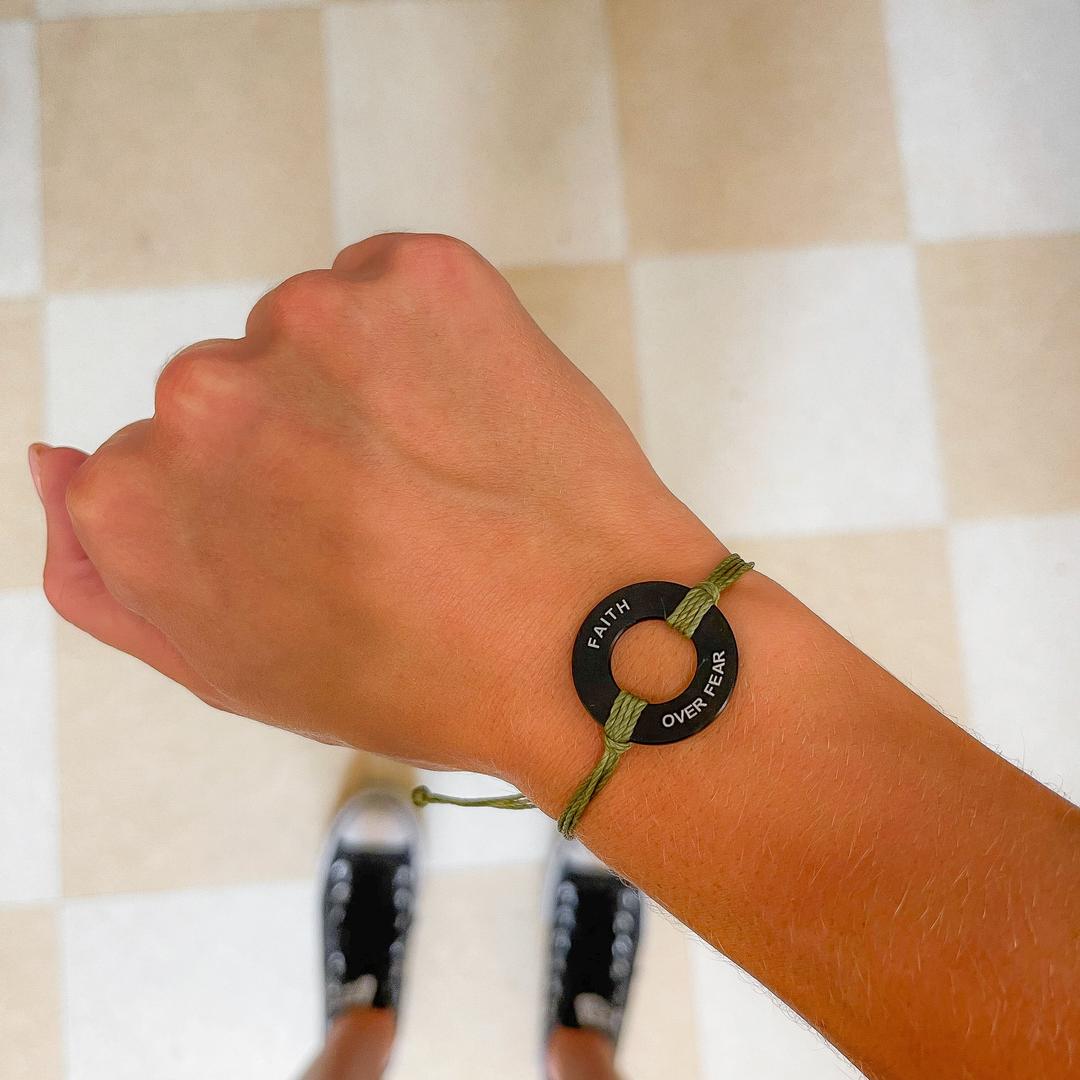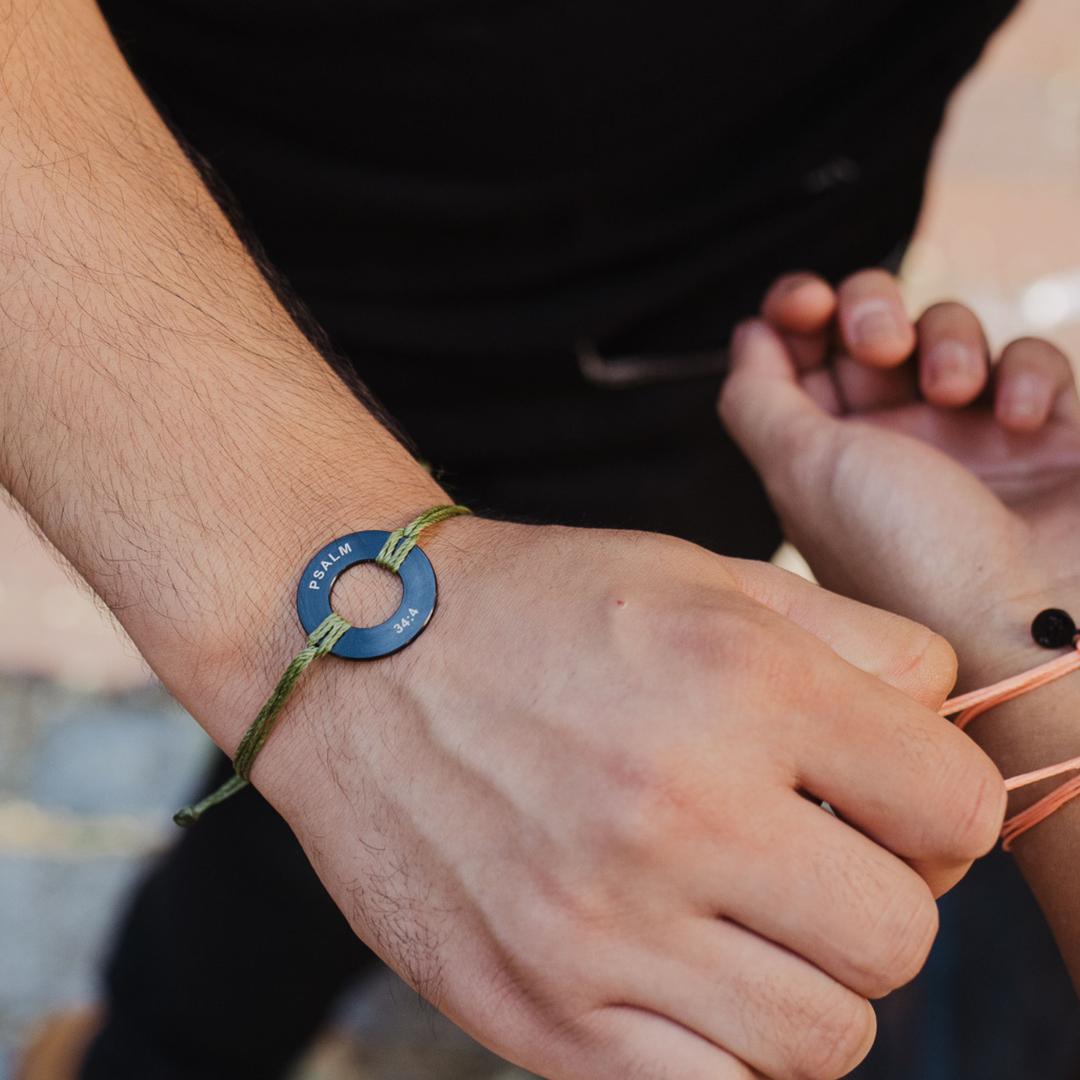 FAITH OVER FEAR
Army Green Edition
WEAR A DAILY REMINDER OF GOD'S PROMISES
At Faithlets, we believe when you REMEMBER God's Promises and SHARE Jesus with family and friends, then you will GROW stronger in your faith
✝️ Great way to showcase your faith
✝️ Helps you grow stronger in faith
✝️ Reminder to keep Jesus first
✝️ Fully Adjustable
✝️ Water Resistant
✝️ Handmade
✝️ Perfect for men and women
29.99 & FREE USA Delivery on orders over $70
Notify Me When Available
100% Money Back Guarantee
4.9 ⭐️⭐️⭐️⭐️⭐️
See trusted customer reviews
At Faithlets, we believe when you REMEMBER God's Promises and SHARE Jesus with family and friends, then you will GROW stronger in your faith
✝️ Great way to showcase your faith
✝️ Helps you grow stronger in faith
✝️ Reminder to keep Jesus first
✝️ Fully Adjustable
✝️ Water Resistant
✝️ Handmade
✝️ Perfect for men and women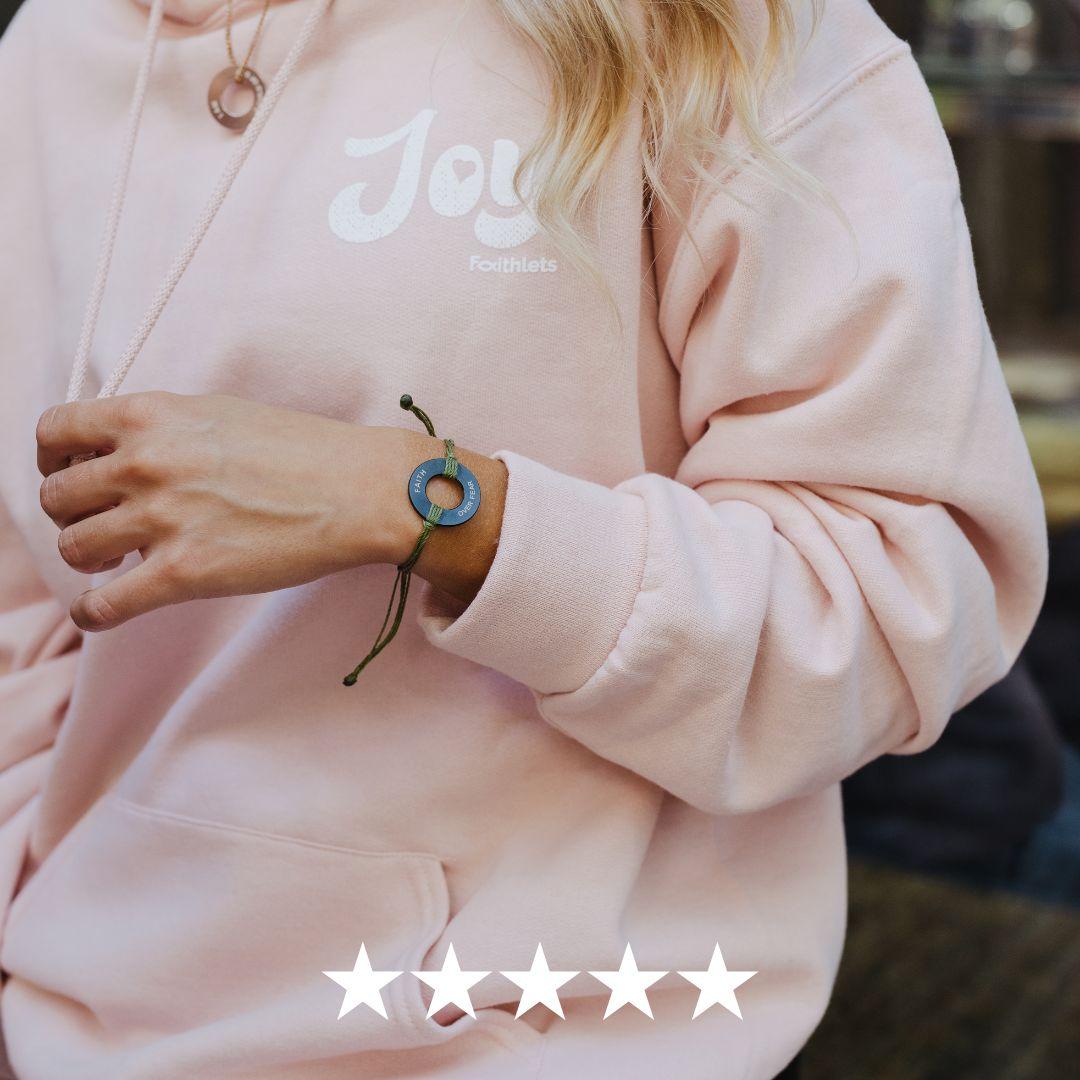 "We bought 16 of these bracelets when I was diagnosed with breast Cancer — one for each member of my family.  We all wear them as a reminder of where our strength comes from — Christ!  These bracelets are well made, comfortable, and such a beautiful reminder.  We love wearing them."
- R.B. (verified buyer)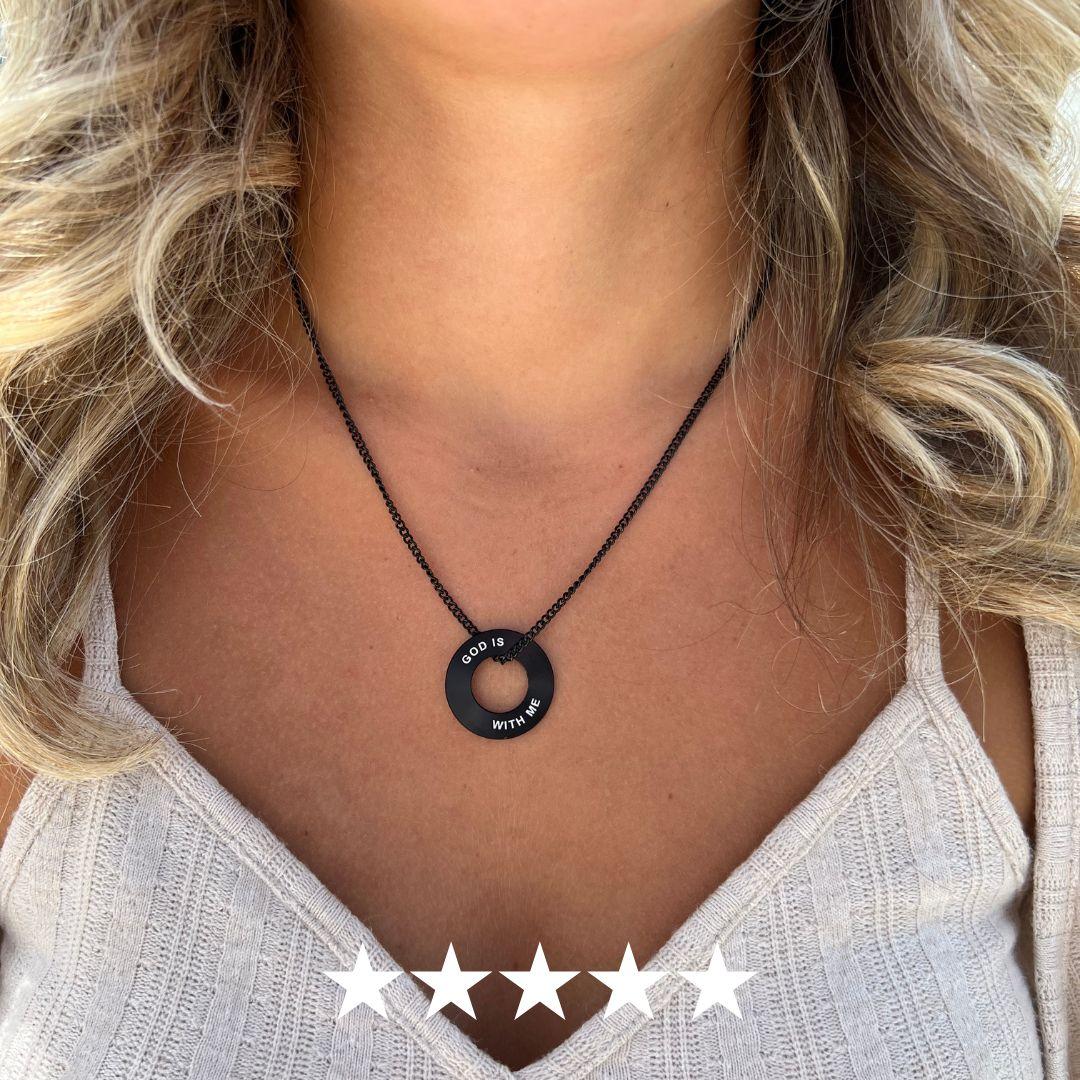 "I love my Faithlet!  Wearing God's Word on daily helps remind me of his promises and faithfulness.  I struggle with low self esteem for as long as I can remember but this Faithlet reminds me that I can do ALL things through Christ Jesus who strengthens me.  Thank You faithlets!"
- Angie B. (verified buyer)
Why Wear Faithlets?
(Don't underestimate the
POWER

of wearing God's Word)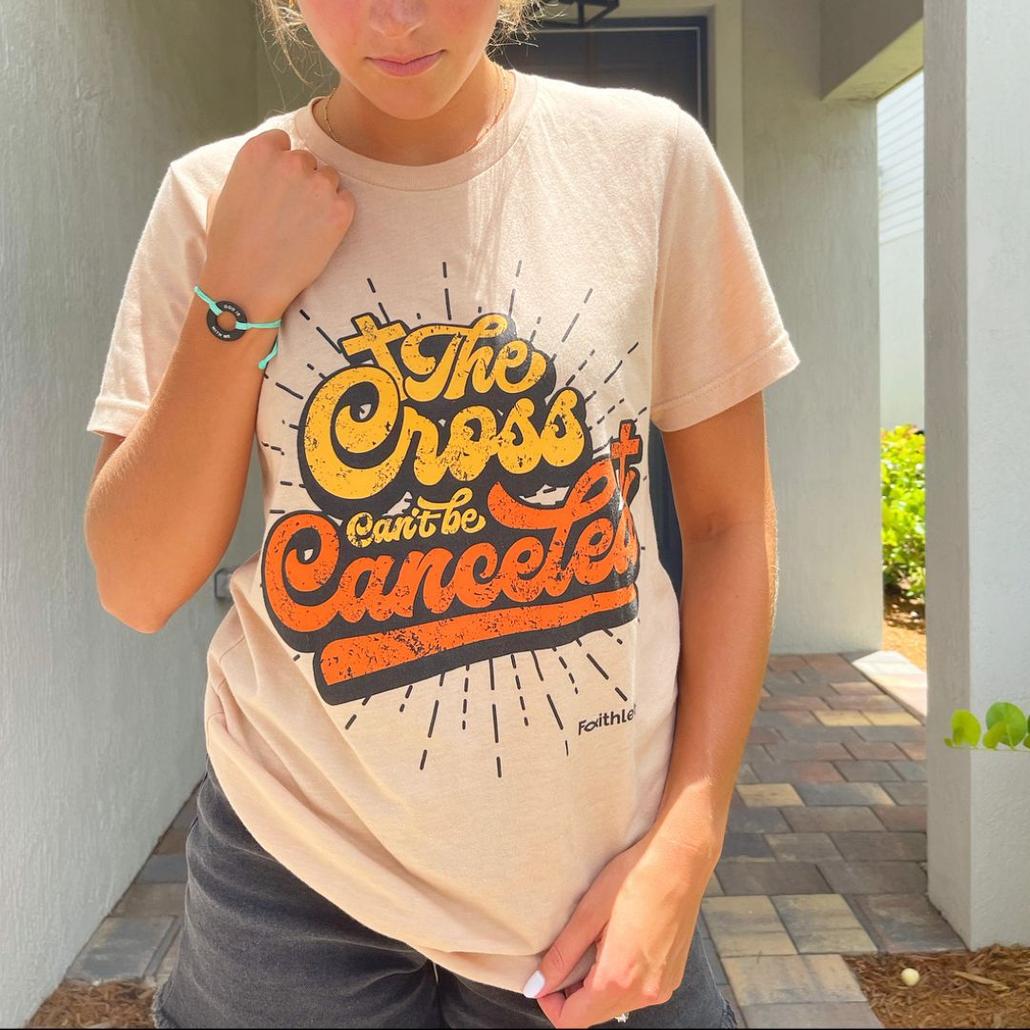 Never Forget Who You Are!
When you remember who you are in CHRIST — You are bulletproof.  You ARE a child of God.  God is ALWAYS with you.  And YOU can do all things through Christ!  Never forget that!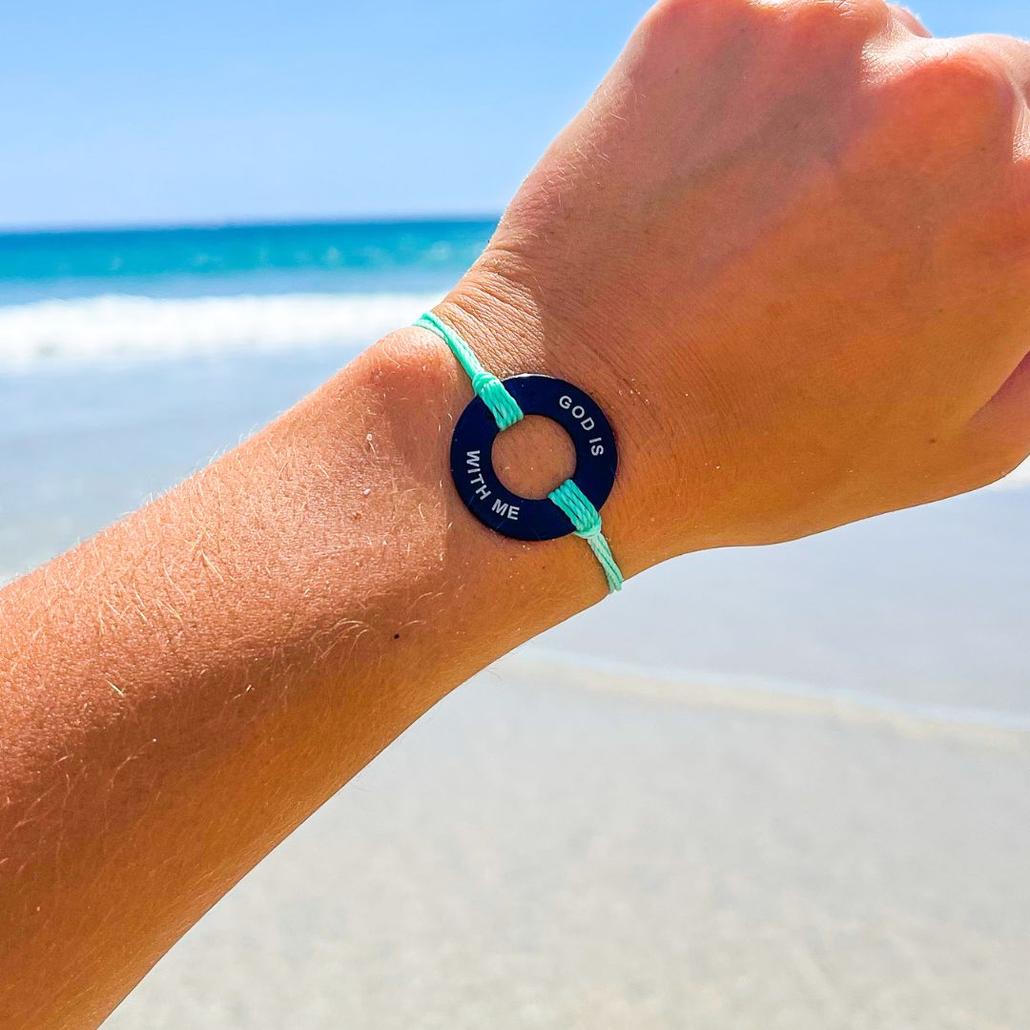 Share Your Faith With Others
Is there anything harder than sharing our Faith?  Wearing God's Word is an easy way we can show our friends, family, and neighbors that Jesus Christ is alive today!
EVERY FAITHLET HAS A

MESSAGE ON THE FRONT

AND THE
BIBLE VERSE REFERENCE ON THE BACK

!
WHAT BELIEVERS ARE SAYING
See why Christians love wearing our FAITHLETS.
"Something so simple has changed me for the better. I look down at my wrist, say a prayer, and smile😊"
- Jodie, FAITHLET CUSTOMER
Use left/right arrows to navigate the slideshow or swipe left/right if using a mobile device